December 9, 2017 – Many of you may already know that in the past month, we had some difficulties with the FMM website – for awhile John and I had lost the ability to access the 'behind the scenes' dashboard that allows us to post and update anything. It provided opportunity for the Holy Spirit to lead us to Suzi, a sister in faith, who has become our new webmaster.  She was able to get us up and running once again and is now working on some enhancements that will make – and keep – the site accessible for all who desire to further their own discipleship journeys.  So our FMM home base team has expanded from two (John and me) to three.  Please join us in welcoming Suzi and continue to pray for us all to faithfully feed His sheep, all for the eternal glory of our Risen Lord.  In His matchless love, Your sister, Nancy
————————-
August 1, 2015 – Please pray for our dear brother Mac, his wife, Thea, and their children and housemates, the Parks family.  Mac's cancer and side effects of treatments continue to take a huge toll on him.  Thankfully, Fran and Howard Parks are right there onsite to minister to him and his family.  We all know our faithful God is at work and are trusting in His perfect plan and provision.  In the meantime, we can surround these dear brothers and sisters with our love and prayers.  Thanks so much, Your sister Nancy
————————-
May, 2014 – Dad and Mum need our fervent prayers.  Mum is very weak and frail, sleeping a lot and not able to keep track of all of her medications.  John recently discovered she had not been taking her meds as she should and the doctor just confirmed that her numbers are all out of whack again.  He instructed John in what she needs to take, when, how much, etc. and John will be monitoring and administering them from now on.  We will share more soon, but for now, please lift our beloved founder and his family before that amazing and more than sufficient Throne of Grace.
————————-
March, 2014 – Clark, a member of the Adat congregation in Omaha has been battling cancer in both his lungs and his brain.  He is a faithful brother who loves teaching others the Hebrew language whenever and wherever he can.  Unfortunately, his doctors have just informed him that the brain cancer has come back and that radiation treatments must continue.  We are praying for him and his family.  Please join us in lifting Clark and his needs before the throne of God.  May our Redeemer and Healer show Himself strong in, through and for our precious brother!
—————–
Answered prayer – December 12, 2013
Mum's surgery went well, doctor is pleased with results.  Thank you all for praying!
—————–
Prayer Request – September 20, 2013
Please pray for our FMM family in Nairobi, Kenya.  See the Overcoming Evil with Good on the Letters from Home for more details.  Thank you!
—————–
Praise report – August 29, 2013
Beloved friends…Mary's procedure went very well. The abscess was suctioned out of her and a drainage tube was inserted in her side to keep the area clean. As soon as they get lab reports back, they'll determine what specific antibiotics are called for.
She should be home no later than Friday afternoon. If the fistula heals by itself, the problem will be solved. If it doesn't heal, the next step is to deal with it surgically. That decision will have to be made several months down the road.
Thank you for caring and praying. Your spiritual and emotional support have been invaluable.
Gratefully,
John
—————–
Update and Prayer Request – August 27, 2013
Dear Ones, please pray for Mum and Dad – Mum was admitted to the hospital again; doctors suspect another abscess and she will probably need to undergo another surgery.  We will share more when we know more.  In the meantime, let's thank God for His Perfect Provision in every moment of every day we will ever face.
In His Matchless Name, Nancy
————
Update and Prayer Request – July 21, 2013
Dear Ones,
One of our dearest brothers has suffered injuries due to a recent traffic accident. He and his family need our prayers. They also need any help that Father may stir our hearts to supply for them. Many of you know him personally and are already aware of what has happened.
So if you live in his region and can help his family through deeds of kindness, please do so. And if any of us senses the prompting of our Heavenly Father's Holy Spirit to supply funds to help him with medical bills and other expenses, please be obedient and make them available.
Because our God reigns forever from His Throne, we know this too will work out for our brother's good and for God's glory! In fact we've already had a testimony of hearts being touched for the Kingdom as a result of this accident. We serve a mighty God so let's invite His eternal Covenant Provision to invade and bless our brother's current space and time needs in a way that will greatly bless and encourage the entire Follow Me Family in this regard.
Blessings,
Nancy
—————
Update May 27, 2013 — Hello FMM Family.
Thank you very much for your love and support during the search for my sister Trudy Ali. Unfortunately, her body has been found, and memorial services are pending. During this time, Father has helped me see in a much deeper way that we , the FMM family, are knit together as one body, and that we are one with Yeshua, as He is one with the Father.  We are echad…we are one.
"Therefore if (since) you have been raised up with Christ, keep seeking (focused upon) the (complete and perfect treasury of) things above, where Christ is, seated at the right hand of God. Set your mind on the things above (that contain all the protection, provision and blessings you'll ever need), not on the things that are on earth. For you have died (to being radically separated from God) and your life is hidden (totally united) with Christ in God. When Christ, who is our Life, is revealed, then you also will be revealed with Him in Glory." (Col. 3:1-4)
Shalom, Brenda
Urgent prayer request May 24, 2013 — Brenda's family is in need of prayer.  Her sister Trudy from Oklahoma City disappeared several days ago and they've had no contact since.  A missing persons report has been filed and a search is underway.  Please ask Father to pour out His Covenant provision for every aspect of this difficult and painful time.  May His Shalom surround them!
Update and prayer request May 15, 2013 — Mum has continued to improve and gain strength.  Because of a recent bout of pneumonia and her weakened condition, the family and doctor are keeping an eye on a chest cold.  Please continue to keep her in prayer as the antibiotic and other medications work according to Father's perfect plan and fulfill His perfect purposes for this dear family.
March 1, 2013 Update – Dear ones…this is the latest news we have on Mum's condition and situation:
The infection is getting better and the drain has been removed.  We had a care plan meeting this week and it was determined and agreed to by us that they will shoot for releasing her by the end of this coming week. In the meantime they will focus on physical therapy and rehab to get the nutrition and exercise she needs to become strong enough to stand, walk and move around on her own as much as possible. When she reaches that point, she will be allowed to come back home. And then the family will take over again and see to her care. Barring any reoccurrence of that infection we've been battling since the end of December, it appears at this time that there may actually be a positive light in view indicating that we may be reaching the end of this seemingly endless tunnel we've been in since this year began. May it truly be so. I ask you please to continue to intercede on her behalf.
Many thanks, Dad
————————
February 24, 2013 – Update from Dad and Mum
From Dad:  Mum continues to improve. She has 3 appointments with 3 different doctors this coming week. She also will have another CAT scan to observe the abdominal infections site to see if the antibiotic treatments have effectively overcome the infection. I anticipate that if the doctors are satisfied with the level of treatment she has received, she will be released and allowed to go home by the end of this coming week. And once she's back home in her own environment, her progress will be even greater.
They continue to express their faith in Father's perfect plan and provision and to share their gratitude for the covenant level faithfulness of our world wide FMM family to stand with them during these difficulties.  Thank you all!  ~Nancy
—————————-
February 8, 2013 – PRAYER REQUEST FROM DAD AND MUM
Beloved friends…I'm sorry to have to tell you that Mary was readmitted to the hospital this evening. We spent the afternoon in our doctor's office and when they were finished poking and probing…the doctor ordered another CT scan for us at the hospital. So we went there…Mary had the scan…and they found either the same abscess or a new one. I strongly suspect it was the original one that was not completely eliminated the first time.
At any rate, we have to wait and see what the surgeon and infection specialist decide to do about it. In the meantime I ask you all to pray for her and for all of us. We know this nightmare will end someday…but for the time being it feels as if it's eternal.
Please also continue to pray for the Omaha trips planned by our FMM family.  May the timing be of Father's good pleasure and may the times of fellowship be refreshing and used for His glory and the good of the whole family.
I will keep you posted as I learn more about our current situation.
Shalom always!
Dad
January 17, 2013 – Good news!  Dear ones…Mum is home from the hospital…resting.  During her surgery, the surgeon had to cut a muscle in her abdomen in order to do what had to be done. So she is very sore from that. It will take some time for it to heal so right now, it's hard to move her around so she can be comfortable. And she's very weak from lack of food and inactivity for the last 18 days.  Aside from that she's doing great. Her attitude is wonderful and her determination to get back into the saddle and into action ASAP is strong. Thank you for praying us through this latest test… Shalom!  John
January 8, 2013 – Answered prayers and thanks from Dad and Mum – Dear friends…thank you so much for praying. I spoke with the surgeon a short time ago. He said everything went well and she's going to be fine. There was an inflamed area around 8 inches long that would not have improved without surgery. It had to be taken out.  Your prayers got her through. Our family is deeply grateful to all of you for your love and concern.
In His everlasting Shalom!
January 6, 2013 – Prayer request for our Mum… she is in the hospital and may need surgery.  It's an abscess related to diverticulitis and the infection caused her to spike a fever.  John said they've called in a trusted (brother believer) surgeon to consult.  We are asking Father's perfect provision to be applied for their every need and will keep the rest of the family updated as soon as we know more.
With love and appreciation, Nancy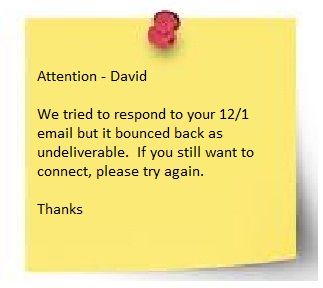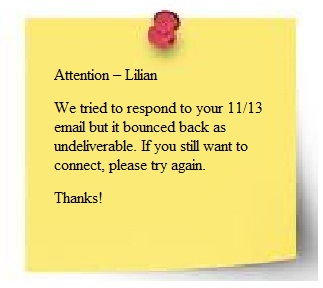 November 12, 2012… two appeals:
From Timothy:
Dear our brothers and sisters in Christ,
We are thankful to the Lord that the work of Follow – me – ministries Africa is progressing apace. The "Discipleship training course" has just been presented to them – Students meets together in their countries to study.
Some of the students are in positions of leadership within their remote congregations and yet no one has had any kind of training in any Christian course. They work long distances ranging from 8 -30 miles on foot to come and attend the "Discipleship training" Course which is the first one on its kind. The feedback from the sessions are very positive. The students especially appreciate the fact that the training/teachings are brought to them within their own context and their own village. This once again confirms the suitability of the "Discipleship training" Course methods in situations where the church is not totally free.
We trust that this will be the beginning of something great in this countries where there is such a lack of training opportunities more especially in rural areas. We are therefore appealing to the Christians in the western world to support Follow me ministries has shown interest in training rural Christians of Africa and the world at large so that they unreached can be reached with the gospel of Jeshua. So far the students are also involved in some evangelism activities. They have started planting new churches in the villages where there are no churches. We say a big thanks to God for this opportunity… Light has finally come to the rural communities of Africa through FMM. In love, Timothy
And from "Home" – we've received another cry for help from a hurting sister, this time the issue is unwelcome and confusing thoughts which are interfering with her quest for freedom in the Lord.  As usual, John has corresponded directly to encourage her; we are asking the Family now to pray for the water of the Word to penetrate and bring Life and Truth where she needs it most.  Please pray for us too… we see this subject as the next teaching for the Letters from Home section and have begun asking the Lord what/how/when He wants this to come forth.  With my deepest gratitude, Nancy
————————–
November 1, 2012 – Dear Ones, we are living out Ephesians 3:20-21, "Now to Him who is able to do immeasurable more than all we ask or imagine, according to His power that is at work within us,,to Him be glory in the church and in Christ Jesus throughout all generations for ever and ever!"  Susan shared at our last 'home team' meeting about her mother's miraculous recovery and we wanted to let you all know that our faithful God has answered the prayers of the faithful disciples He's called forth in FMM.  She said there are a lot of amazing aspects and has promised to give us a more comprehensive report, but for now we're sending a short note to get the good news out to our wonderful family.
With Yeshua's love and blessings, your sister Nancy
————————————-
September 25 – Prayer request from several FMM locations who care for orphans who have HIV/AIDS; some of the children are sick and need medication and/or healing.  We know that whatsoever we do for the least of these, we do for our beloved Yeshua, so let's earnestly pray for His perfect finished work to accomplish all that He has purchased on behalf of these precious children.  With love, your sister Nancy
——————————————————-