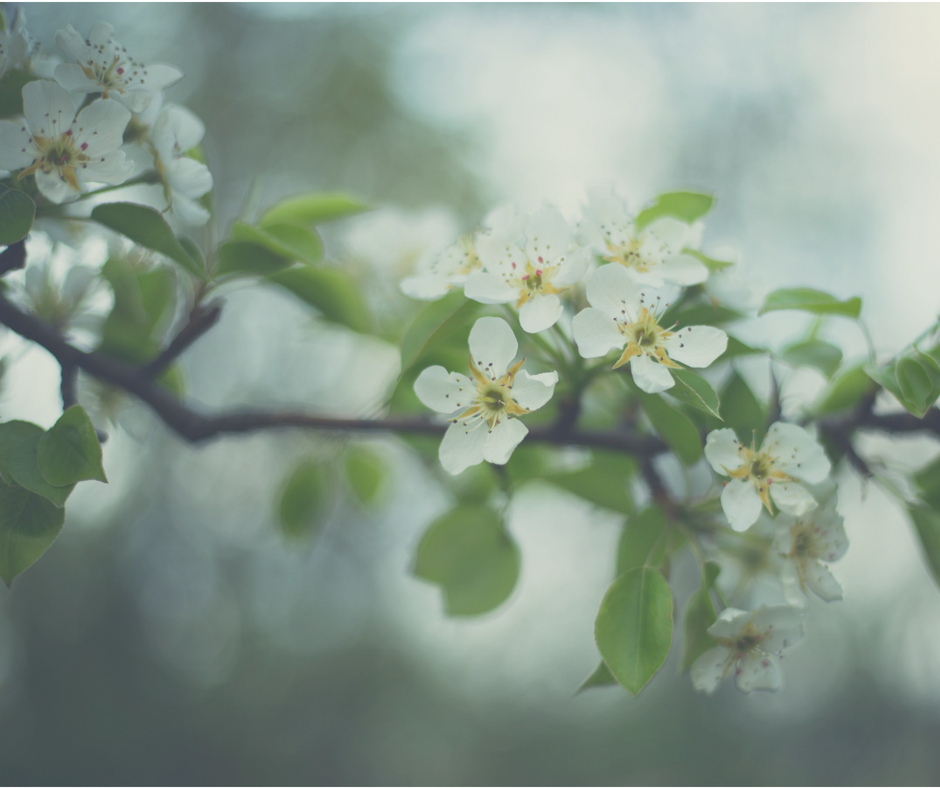 "FOLLOW ME!"
The command that transforms lives…
 AN INTRODUCTION TO FOLLOW ME MINISTRIES
What's So Important About Discipleship?
By John Marquez    
Follow Me Ministries came into being during January-March, 2011. Our ministry purpose is: to enhance the training that the risen Lord Jesus (Yeshua) the Messiah of Israel, gives to His personal Jewish and non-Jewish New Covenant disciples. We will endeavor to serve those who have received His call to this level of discipleship by providing Bible-based meditations that are meant to instruct and serve as 'training material.' The material will help to develop a Biblically-revealed world view that will help direct and 'garden' these precious ones, and expedite and protect their ongoing, interactive, fruit-bearing level of relationship with our Master.
At this critical time of human history it is vital that disciples know God's living Word who was made flesh… with authentic, precise accuracy. I say this because the world into which we're born and by which we are deeply 'hardwired', programmed and trained, naturally aspires to purposes that are diametrically opposed to God's revealed will, plan, and purposes. For that reason, disciples need intensive counter-training and massive repetition so that they can install, absorb and begin to follow, brand new, God-given identity, action and reaction patterns.
The new patterns must reconfigure and align us properly with what God, through His written Word, the Bible, reveals concerning Yeshua (Jesus), who is God's Living, Creative, Sustaining Word. Yeshua is here to fulfill everything God has revealed, commanded and promised; and He will complete the Fulfillment by the time this age comes to its God-ordained end. God's Word created and redeemed us, and actually took on our nature and became one of us for this redemptive purpose. God sent His Word to: 1) fulfill everything that His written Word has already revealed and promised, and 2) to include all those that turn to Him, in all the good results and blessings that will come out of that Fulfillment!
And this is why He has summoned all of His true disciples to follow Him. Their task is to expedite the Fulfillment of that cosmic Restoration of Creation that their Master, God's Living Word, is here to introduce and complete. God must develop Last Days disciples who are able and ready to operate effectively and thrive, even as they cooperate with, and serve to embody God's Word, amid the pall of intense demonic Darkness that covers this fallen world. Disciples must be able to resist and 'swim against the current' of all worldly polarity… allowing God to work in their hearts… equipping them to resist and overcome all opposition to God, and usher in His Word's reversal and nullification of all demonic polarity! They will have to know, follow and actually embody the Perfect indwelling Presence of their resurrected Master, God's Son, in a way that fulfills every Covenant promise He has made to Israel… and to all the families of this fallen world!
The Holy Spirit will equip these disciples to embody the Messiah's awesome Spirit-empowered and Spirit-guided way of operating. They will follow and embody that lifestyle through which the Father chose to reveal His Living Word, as He was instituting, and personally demonstrating, the dawn of the New Covenant Era. All the while Yeshua lived among us on Earth, He lived a totally God-obedient, 'crucified' self-less existence. It is the nature of the Living Word of God (before and after He took on our human nature) to lovingly follow and fulfill His Father's leading, to Perfection:
Isaiah 55:8-11
"'For My thoughts are not your thoughts, nor are your ways My ways,' declares the Lord. For as the heavens are higher than the earth, so are My ways higher than your ways and My thoughts than your thoughts. For as the rain and the snow come down from heaven, and do not return there without watering the earth and making it bear and sprout, and furnishing seed to the sower and bread to the eater; so will My Word be which goes forth from My mouth; It will not return to Me empty, without accomplishing what I desire, and without succeeding in the matter for which I sent it!'" (Emphasis added.)
Ponder what Messiah Yeshua, God's Living Word made flesh, said to those that would choose to follow Him, as His disciples:
Matthew 10:34-39
"Do not think that I came to bring peace on the earth; I did not come to bring peace, but a sword. For I came to set a man against his (unbelieving) father, and a daughter against her (unbelieving) mother, and a daughter-in-law against her mother-in-law; and a man's enemies will be the (unbelieving, anti-Messiah) members of his household. "He who loves (prefers to follow and obey) father or mother more than Me (God's Living Word) is not worthy of Me; and he who loves son or daughter more than Me is not worthy of Me.  And he who does not take his cross and follow after Me is not worthy of Me.  He who has found his (worldly, radically independent, self-) life will lose it, and he who has lost his life for My sake will find it." (Amplification added.)
Beloved, are these not the strongest words you've ever seen or heard? Is any of us capable of living such a life? No, obviously not! But God isn't saying that this is what we must try to do; He is promising that this is what He Himself will do from within us, through His Holy Spirit's Power! God's Holy Spirit filled and energized the Humanity of God's Living Word at all times. And He enabled the Sin-less Humanity of our Messiah to live this way, at all times, and on every level, throughout His days on Earth. And the Holy Spirit of God is here, through our faith, to impart that same God-obedient, Messiah-embodying lifestyle, to those of us that choose to follow Him. God's Holy Spirit is the promised New Covenant Gift from God! He will empower us also, aligning us with the written revelation God gives of His Living Word, throughout the Bible, from Genesis to Revelation!
And since the Holy Spirit is the one who is to accomplish all of these things in us… WE MUST BE READY TO FULLY SUBMIT TO HIM! We must stay out of His way and allow Him to be and to do what only God can be and do, to us, in us, and through us! You can't do this merely by learning a few more facts! The massive transition from radically independent, Self-absorbed, Self-enhancing humanistic life… to… Spirit-empowered Christ or Messiah-Life… can only be made through boot camp-level training, drill, and massive amounts of repetition!
We must be thoroughly, deeply, authentically trained to abide with and to obey and cooperate with Almighty God Himself, so that He can transform us into His Word's image and likeness! This is vitally important for us to know in advance! So perhaps it will help us to think of it this way: The risen Lord intends to continue to obey His Father, from within the world-wide corporate Family of His Last Days disciples, just as He did through His personal human body, in the first century! But now, this global Family of disciples will serve as His Personal Body on Earth!
[Please note also that, unless otherwise indicated, we will use the New American Standard Bible translation (NASB) and the Tree of Life (TLV) version, as found on www.BibleGateway.com in our quotations throughout the articles posted on this website. And, to help you understand what we're saying in our meditations, and why we say it, we will often insert amplification and emphasis into the Bible texts.]
Please note also, that we're not attempting to provide scholarly treatises or dogmatic pronouncements. We are offering 'meditations' which are the product of years of what we've gleaned from personal Bible study and from our efforts to commune and interact with God, abiding in His Perfect Presence, and seeking to 'hear His Voice' and receive His constant direction.
And, as a result of all of that, we now firmly accept and endorse the statement made by John the Baptist (the Immerser), as the apostle John recorded it in his Gospel:
John 3:30
"He (God's living Word made flesh abiding within me) must increase, but I (in my strong tendency to think and live as a radically independent agent) must decrease!" (NASB. Amplification and emphasis added.)
We'll strive to follow this unique 'He must increase', and 'I must decrease' , guideline, in response to the Absolute Authority that we acknowledge that God's Living Word, our Creator, truly has over us. We will do whatever we can, to fulfill the purpose we are convinced our Heavenly Father has given to this ministry. That purpose is: to enhance and protect the spiritual growth and wellbeing of His beloved Son's serious Last Days followers… who have been chosen to serve as His disciples. And we believe firmly that, for our Master to truly be able to increase in us… all worldly attachments that we've been in the habit of placing above Him… will now have to fade out of our personal estimation and lifestyle. The preeminence that created things once held over us, in our hearts, will have to weaken and break completely before the Majesty and Authority of our awesome Creator.
In this way, God will develop and increase in us, and His Spirit will be free to fashion a New Covenant Body on Earth for His beloved Son that will actually be His Body, and not that of another! It will be His one, world-wide Body… composed of many living, integrated, Spirit-directed members… through which Almighty God can reveal His Living Word all across this fallen, broken world!
Colossians 3:3-4
"For you have died and your life is hidden with Christ in God! When Christ, who is our Life, is revealed, then you also will be revealed with Him in Glory." (Emphasis added.)
The call to follow and abide at all times with our Master, as His disciples, is the most unique and exclusive lifestyle imaginable. It can also often be, excruciatingly difficult to maintain and continue to develop, given the determined Anti-Christ, or Anti-Messiah spirit that grips this fallen world by the throat! And so, because of the importance of this subject, and because the training of disciples is so often ignored and forgotten, this introduction, and the material offered throughout the website, will discuss some of what is involved, at great length, and with massive repetition!
So… be forewarned… and please bear with us as we try to unpack more of the meaning embedded within these issues that will have such lasting impact on us in the future. This introduction will not be a bullet point summation you'll be able to easily skip over! This material is not to supply you with more head knowledge! It is meant to rewire our brains and reprogram our habitual default automatic thought, action, reaction and interaction thought patterns! And to accomplish that, massive repetition is required. So we will look at the same thing from many different angles and perspectives. It is our belief that there is nothing more important or essential for humanity's temporal and eternal well being, than this!
So we urge you to take lots of time to absorb and digest the meaning embedded within the Scriptures. And, if you use these meditations as tools to help you do that, they will provide a portion of the enormous amounts of repetition your brain and nervous system will need… for God's Word to sink into the deepest regions of your innermost being, and develop a strong, deep root system in your heart. The more that happens, the more will God's Word be able to produce His Fruit within you and through you. Nothing short of this 'rewiring and reprogramming' will be able to produce the significant changes in us that the true disciple lifestyle will require of us!
Because of the incredible degree of importance underlying disciple-life issues, and because the attitudes and mentality and spirit of this fallen world are so opposed to God's Living and written Word, we must face and dig into these discipleship issues now, with great diligence, while God still gives us the time and opportunity to choose our own eternal outcomes. Beloved, once we've crossed the 'Finish Line', and have passed into that everlasting terminus of our journey, it will no longer be possible for us to change anything! We will be, for all eternity, what we ultimately chose to be, while we were still running our race. As long as we are still en route…  making our way through this brief time and space dimension on Earth… our Creator warns us and requires us to exercise the free will He gave to us. So, we must choose what we will be and whom we will serve and what we will end up having… before we reach the end of our earthly journey.
Our ultimate choices will be final! As soon as we enter Eternity, the ability we now have to make free choices and change our state and destiny, will no longer exist. God's Word has revealed this! The New Covenant lifestyle, into which our Lord calls us… requires us to embark on, pursue, and complete, a unique, radically transformative exodus from any dependence on this world and its self-centered systems that we may have originally developed and embraced. We'll have to forsake our former humanistic, radically independent existence, during which we strove to be self-reliant and lived mentally and emotionally APART FROM OUR MASTER. And in place of that, the love for Him with which the Holy Spirit will fill us, must and will move aside and override all former interfering competition. Our love for Him will free us from all former worldly entanglements… and empower us to make the transition into this new unique state of being, thinking and living. Then we will learn to draw continuously, everything we are, have and do…not for Him…and not like Him…but… FROM HIM!
From then on, our risen Lord will be Everything to us! In other words, by the time we cross the 'finish line' of this exodus, the risen Lord will be our Eternal Life…our one and only Source for all things. God's living Word made flesh, and His indwelling Life, and Spirit-led Lifestyle, and His ways and His people, will take over in us so deeply, that He will become our past, our present, and our future. That's how deeply and intimately the true New Covenant disciples must learn to identify with their Master, the Messiah of Israel and Lord of the Universe.
So, by the time we truly become one with Him, we'll be thoroughly convinced of, and able to delight in and partake of, the awesome, overwhelming Perfection, Fullness and All-Sufficiency of His precious indwelling, authoritative Presence. When we are able to know Him at such a depth, our total identification with our Master will fill us with such airtight assurance that we'll never again feel a need to rely on tacky, counterfeit, 'home made' false god substitutes. God's Living Word, and the Eternal Kingdom that He represents, and over which He rules, will be sufficient for us in all things and at all times. When we can know Him at those depths, resting in His Perfection, we'll be equipped to deal with all of the temporary, mundane situations, issues and responsibilities that, for now, make up our human daily existence in this world:
Philippians 4:11-12
"I have learned the secret of being filled and going hungry, both of having abundance and suffering need.  I can do (God's Spirit equips and empowers me to deal with and overcome in) all things through Him (the living God of Israel) who strengthens me." (Amplification and emphasis added.)
This is the 'Boot Camp' level of training our Master must give to each of His true Last Days disciples. When viewed only through natural, Sin-corrupted eyes, the world seems to be utterly negative and filled with disaster. But there's another element, a Heavenly spiritual Reality that only redeemed, regenerated people are equipped to see. And the spiritual faculties that God gives to those that are His own, are what Last Days disciples will have to develop and learn to use. So, as we learn what it means… and requires…to 'follow' Him, we will consider, and face, and learn to deal with, the types of challenges and needs that the realities of our times will force upon us along the way. We'll have to learn to sharpen and intensify our focus on our Master and learn to wait upon Him to teach us His ways so that we can walk in them…under the shadow of His wings.
We will have to be trained, deeply and thoroughly, to keep the following fact in mind at all times: "He who abides under the shadow of our Messiah's 'wings'…is never in a position to cast an independent shadow of his own."  (Imagine Him, Rabbi Yeshua, Israel's resurrected Messiah, bringing you under His Israelite Blood Covenant 'tallit', or, prayer shawl, so that you can abide there, and walk with Him…at all times… as His Spirit transmits all that is His, into you… and reveals it to all others, through you. And imagine yourself, adjusting everything you see and think and do, so that you can actually embody Him, according to the Holy Spirit's directions and at His pace… with every step you take!) So, as you can well imagine… the intense pressures from the opposition we'll receive from self-adoring, man-devised and controlled 'world religions', humanistic philosophies and 'pop culture'… will be formidable. And the natural animosity out of which anti-Word, self-assertive, worldly, 'me first' people, will ridicule and oppose us, will also create a hostile, dangerous, intimidating and discouraging 'current' against which we will always have to advance.
But the Lord, whom the world around us habitually rejects, denies or ignores, will be the very One who will be living in us, to rule and do everything from within us. And if we are properly trained and prepared, His changeless Perfection will protect and equip us for everything. And we'll be able to eagerly face the combat fearlessly and with total confidence in the outcomes. Be warned: at times we'll feel torn between desiring to serve as His living image and likeness, embodying Him, as He lives His Life from within us… and what we'll feel at other times… the urge to go back to our old independent ways, so that we can 'fit in', and be accepted and approved (or at least not attacked) by those people that are milling all around us, religious or otherwise, that reject and defy, or ignore, the Living and written Word of God.
The ever-present challenge we will face will be: to decide whether we will choose Life, or whether we will choose Death. The paradox is, that when we choose Life, we automatically choose to 'die daily' to our old radically independent ways, so that our Master can live His Resurrection Life from within us. But if we choose Death, we'll require the Lord to 'die daily' so that we can bypass Him and operate as independent agents, doing our own thing,  in our own, soul-driven, self-adoring, 'living death' way. The Presence of our Master's Resurrection Life, abiding and working from within our spirits, renders us, His disciples, different from, alien to, and incompatible with, the cultures and ways of the self-life world that surrounds us. In that case, we'll feel tremendous inner conflict within our souls…the positive vs. negative anti-polarity tension that the Lord warned His contemporary New Covenant disciples about in Matthew's Gospel:
Matthew 10:16-33
"Behold, I send you out as sheep in the midst of wolves; so be shrewd as serpents and innocent as doves. But beware of men, for they will hand you over to the courts and scourge you in their synagogues; and you will even be brought before governors and kings for My sake, as a testimony to them and to the Gentiles. But when they hand you over, do not worry about how or what you are to say; for it will be given you in that hour what you are to say. For it is not you who speak, but it is the Spirit of your Father who speaks in you! "Brother will betray brother to death, and a father his child; and children will rise up against parents and cause them to be put to death. You will be hated by all because of My Name, but it is the one who has endured to the end who will be saved. But whenever they persecute you in one city, flee to the next; for truly I say to you, you will not finish going through the cities of Israel until the Son of Man comes.

"A disciple is not above his Teacher, nor a slave above his Master. It is enough for the disciple that he become like (as one with) his Teacher and the slave like (as one with) his Master. If they have called the Head of the house Beelzebub (Satan), how much more will they malign the members of His Household! "Therefore do not fear them, for there is nothing concealed that will not be revealed, or hidden that will not be known (no one will get away with anything). What I tell you in the darkness, speak in the light; and what you hear whispered in your ear, proclaim upon the housetops.

"Do not fear those who kill the body but are unable to kill the soul; but rather fear him who is able to destroy both soul and body in hell.  Are not two sparrows sold for a cent? And yet not one of them will fall to the ground apart from your Father. But the very hairs of your head are all numbered.  So do not fear; you are more valuable than many sparrows! "Therefore everyone who confesses Me before men, I will also confess him before My Father who is in Heaven. But whoever denies Me before men, I will also deny him before My Father who is in Heaven." (Amplification and emphasis added.)
The days in which we must live will become ever more perilous and challenging for everyone, believer and non-believer alike. And as the Word of God, and the Faith that flows out of His Truth are rabidly assailed, our personal faith, as our Master's disciples, will be shaken and put to extreme tests. So, we need boot camp-like training, that  effectively deepens our spiritual maturity, and nourishes and strengthens the roots of our abiding sense of trust in God, and purifies and intensifies our obedience to His commands and directives.
But only our Lord Himself can know how Father wants us to end up. Only He knows how far each of us has to go and what each one needs. So only He can give such training! And that is why we must begin immediately, to specialize in developing an invincible, living, intimate and ever-interactive relationship with our indwelling Lord, that we, who are called to the disciple life, have the opportunity and privilege to pursue and engage in, should we choose to do it!
Turbulent dangerous times require disciples to develop a military-level focus and discipline and a unique set of Spirit-imparted and empowered faculties and skills that enable them to maintain continual interaction with their indwelling Master. He must be free to abide and operate from within us… to equip and empower us to overcome personal attacks, severe temptation, doubts, fearful dangers and painful betrayals. Therefore we must be trained to be perpetually aware of and dependent upon Him… so that we can operate faithfully and fruitfully…drawing everything we need…from the Perfection of His Presence…amid all types of excruciating, gut-wrenching circumstances. This is the preeminent matter we will continually address and explore in this ministry. We will do it in the hope of making  positive, effective, eternally beneficial contributions to the ever-advancing establishment of our Heavenly Kingdom… and the continued growth and development of our risen Lord's Body on Earth.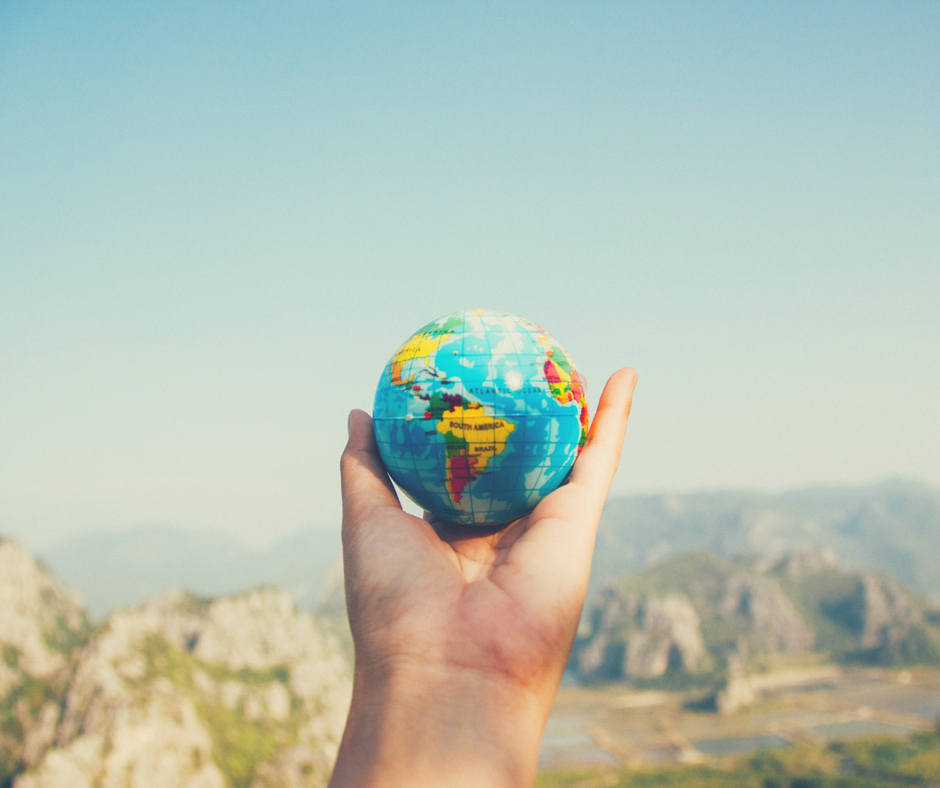 Taking the World's Pulse
No doubt you've noticed how brutally self-serving, fragmented, divisive, treacherous and perilous our world continually proves itself to be. Thanks to mind-boggling advancements in technology, we have a huge increase in digital 'data banks' and undergo a perpetual bombardment of input and 'knowledge' coming at us from all directions and screaming for our attention and acceptance. So we're forced to withstand, and sort through, endless streams of conflicting, Truth-twisting voices that contradict and compete against each other. All of that has become an enormous 'tsunami' of confused disorientation, sweeping all across the world. There is so much soulish (but Spirit-less) 'knowledge' coming at all of us, that it even affects the leaders and experts of this world, overloading and paralyzing them with indecisiveness and causing them to falter, lose their equilibrium, stumble, and fail egregiously. More and more people feel less and less certain as to the way they should go. Thus the global sense of security lessens, as the Darkness caused by God-less, brutal human selfishness, demonic destructiveness, and the anxiety, insecurity, depression and hopeless rage they cause, deepen, spread and intensify everywhere in the world.
Daniel 12:3-5
"Those who have insight will shine brightly like the brightness of the expanse of Heaven, and those who lead the many to righteousness, like the stars forever and ever.  But as for you, Daniel, conceal these words and seal up the book until the end of time; many will go back and forth, and knowledge will increase." (Emphasis added.)
We also see that virulent strains of germs and viruses continue to develop, threatening the whole world with lethal plagues of pandemic proportions. And we continue to develop 'weapons of mass destruction' that evolve and continue to grow evermore diabolically lethal. Meanwhile, increasing numbers of demented factions keep emerging that are eager to get their hands on these weapons and actually use them on anyone or anything that dares to get in their way! So nowhere on this planet can anyone truly be safe, or immune, or exempt from sharing in the dangers to which we are all exposed. So, what may have seemed, in earlier times, to be a granite-solid foundation sustaining the world system, is now, mercifully, and most painfully, being exposed and shown to be what it really is. We can finally see for ourselves that, all along, it was nothing more than a very fragile façade… continually changing, crumbling and disintegrating. And now, despite so much effort on the part of its custodians to repair, improve and perpetuate it, we can now see clearly what has always been true.
The inescapable Truth is emerging… right before our eyes: More and more of mankind's false gods are showing their true colors! Instead of leading their believers to the abundant life they continually promise… their lies and deceptive allurements keep dragging billions of people into chaos, fear and hopeless neediness, leading to fatal addictions, and relational carnage, abysmal poverty, multilevel destruction and chronic, agonizing pain. False gods and their prophets create and perpetuate a level of existence that, at best, can only be described as, living death! The violence, terror, predatory greed and death culture that false teachers generate, as they lust after power, control and preeminence, fill the world with paranoid tyranny, control obsession, corruption, greed, maniacal treachery and myopic destructive, self-defeating competitive selfishness.
This is the hellish legacy left by the devotees of the lethal array of false gods that this fallen world continues to adore and promote. And the man-made world that such idolatry has created… is crumbling before our eyes! But who among us has the spiritual eyes and integrity and character that are required to be able to see, and admit, that this is really and truly what is happening, all around us? And because virulent opposition to God's Biblical revelation is rapidly increasing; so also is violent persecution against those who believe and love the God of Abraham, Isaac and Jacob, and who seek to obey and proclaim His Word and walk in His ways. This has led many former 'believers' to back down and become self-protective. And it has led to a disastrous 'watering down' process of the true, Messiah-centered Gospel… the one that requires death to self-life… and resurrection into a Spirit-given, Messiah-embodying, eternal Life.
Men have morphed Scripture's utterly invasive, life-transforming Gospel of Salvation and have replaced it with cheap counterfeit versions that offer world-appeasing, politically correct, hyper-tolerant, anything goes, self-improving, self-enhancing and self-asserting, pursuits. They strive to expedite their personal self-gratification, while God is intent on crucifying and eliminating the very things these worldly people feel driven to exalt! According to their 'gospels', just about everyone and anything is to be tolerated, accepted and included. And so the Gospel of Christ-crucified, risen and indwelling, as Lord of all, has been so watered down, that it has become a spineless, man-appeasing, soothing, diabolically mind-numbing, narcissistic, 'satisfy yourself' type of opiate! It is for this dawning era of the Last Days, that God's Truth needs to be restored with honed, finely tuned precision. It must be boldly proclaimed and highlighted because although this fragile, temporal world is rapidly disintegrating and changing shapes, God's eternal Word and His Truth will never change! Therefore, today's disciples must be trained and steeled and equipped to stand upon God's Truth and engage the demonic enemies of His Word, in an awesome Arena of intense spiritual combat for the souls of men and women:
Hebrews 12:25-29
"See to it that you do not refuse Him who is speaking. For if those did not escape when they refused Him (God's Word made flesh) who warned them on Earth, much less will we escape who turn away from Him (the Eternal resurrected Word) who warns from Heaven. And His voice shook the earth then, but now He has promised, saying, 'Yet once more I will shake not only the earth, but also the heaven.'

"This expression, 'Yet once more,' denotes the removing of those things which can be shaken, as of created things, so that those things which cannot be shaken may remain. Therefore, since we receive a Kingdom which cannot be shaken, let us show gratitude, by which we may offer to God an acceptable service with reverence and awe; for our God is a consuming Fire!" (Amplification and emphasis added.)
So Where Are the Disciples?
While all this shaking takes place, what about the multiple millions of 'believers?' It's obvious that Darkness is enshrouding the world. So shouldn't the Lord's Light in us be getting brighter and even more obvious and heart-penetrating? Should we not be changing supernaturally and emerging into 'City on a hill' prominence? Yes, of course we should!
Acts 5:12-14a
"At the hands of the apostles many signs and wonders were taking place among the people; and they were all with one accord in Solomon's Portico. But none of the rest dared to associate with them; however, the people held them in high esteem.  And all the more believers in the Lord, multitudes of men and women, were constantly added to their number…"
But do you see much of that awesome Spirit-empowered and organic apostolic growth and supernatural activity taking place within you and all around you at this time? If you don't, is it because God is incapable or unreliable? Is it because He's betraying us? Or could it be that there are things in us, and about us, that keep getting in His way… things that are false and erroneous that create separation between us and God's living Word, things that 'break the connection' between us… cutting us off from the living Presence of Almighty God's Life, and His supernatural Power, and His everlasting Covenant Faithfulness to His own?
John 15:5-6
"I am the vine, you are the branches; he who abides in Me and I in him, he bears much fruit, for apart from Me you can do nothing. If anyone does not abide in Me, he is thrown away as a branch and dries up; and they gather them, and cast them into the fire and they are burned." (Emphasis added.)
As our current level of spiritual depth and Spirit-empowered authority (or their absence) stand… can we assume, with any integrity and honesty, that we have 'arrived,' that we know everything and have no further need to repent and be disciplined by our Heavenly Father so that we can truly learn and begin to mature and grow to the maximum extent possible? (As you abide in the Lord's Presence, meditate on Hebrews 12 & Revelation 3:14-22. Ask Him to show you what God is saying to us in those texts.) Can we really afford to settle for our present status quo level of world-impact?
Isn't it true that portions of Christendom have become smug, self-indulgent and self-satisfied? Isn't it true that we continue to allow the Lord's Body to remain divided in order to appease our personal self-serving conveniences, preferences, biases, comfort zones and grudges? Isn't it true that many others among us keep seeking to appease the enemies of God's Word, distancing themselves from our true calling, in order to protect themselves from the barbs of hostility that God's enemies incessantly hurl against Him, and against His living and written Word? Isn't it true that many among us have cravenly retreated from the field of conflict entirely… and retired into silent, anonymous irrelevance?
It's time for God to begin dealing with those in this generation who claim to love and serve Him. It's time for us all to be pierced, penetrated and impregnated by the Resurrection Life of our Death-destroying Messiah. It's time for us to grow and be stimulated into the farthest reaches of true spiritual regeneration…and the maturity, growth, depth, wisdom and skill that true spiritual rebirth makes possible. We need training that will equip us to glorify God with Spirit-empowered, supernatural fruitfulness…even amid the gut-wrenching adversity that will overtake the world in the Last Days! Most of the world knows about us. They have a variety of more or less incomplete or warped assumptions concerning our Faith and our claims.
But why do so many of us so-called 'believers' lack the Truth-validating, Spirit-empowered spiritual authority it takes to become credible? Are we not in dire need of God's testifying Authority and Power to validate and prove the truth of our claims? But do we have that supernatural backing and validation? Is what happened at the beginning of the New Covenant era, in the days of the apostles, still happening among us, now? Isn't it true that the attention and interests of many among the younger generations have turned away and now seek after alien things? Hasn't most of the world lost interest in God's Word and in our Faith? Isn't it true that the cynical, jaded, humanistic world is moving in directions that are veering further and further away from our Lord's 'narrow path?' And does this situation not call for disciples who are trained and equipped to fulfill this God-given command?
Romans 12:21
"Do not be overcome by (self-life) evil, but overcome evil with (Spirit-imparted) GOOD!" (Amplification and emphasis added.)
How many 'believers' are actually spiritually, mentally and emotionally equipped to usher in 'The Light of the World?' Doesn't it take Spirit-inflamed, God-endorsed disciples to do that… disciples who are worthy of the name? Where are they? Why are they not emerging and entering the Arena of Testimony, in ever-increasing numbers, to bring our Master's Light and Truth into the increasing Darkness? Our current shallow, self-centered mindset and rootless condition were caused by a vacuum that generations of disobedient, unbelieving men have created. It is a disciple vacuum! For centuries, Christendom has lost its sense of direction regarding the authentic Biblically-revealed training and development of disciples. We obviously have not grasped what the Lord actually had in mind when He gave these disciple-making orders to His original Jewish disciples and apostles before ascending into Heaven:
Matthew 28:18-20
"ALL AUTHORITY has been given TO ME in Heaven and on Earth. Go therefore and make disciples of all the nations (DISCIPLE THE GENTILES), baptizing them in the Name of the Father and the Son and the Holy Spirit, TEACHING THEM TO OBSERVE ALL THAT I COMMANDED YOU; and lo, I AM WITH YOU ALWAYS, even to the end of the age." (Amplification and emphasis added.)
We interpret this in many ways and call it 'The Great Commission.' But do we really grasp what the risen Lord meant when He said to His Jewish apostles: 'disciple the pagan gentiles' and 'baptize' (immerse) them in(to) the Name of the Father, Son and Holy Spirit' and 'teaching them to observe all I commanded you,', and, 'I am with you always'? Have we really taken His orders and promises to heart and carried out His will with authentic 'image and likeness' disciple-level precision?
Ponder His words carefully. They must have stunned those Jewish men right out of their sandals! They were already very familiar with the Scriptures; but they were not at all ready to grasp and absorb what He was telling them just prior to His return to the Kingdom of Heaven! If we understood what He said the way the Holy Spirit eventually empowered them to understand it, we would be utterly stunned too!
Beloved, what was the Lord saying? Doesn't it sound as if He wanted to share with the whole world, without exception, the very same Spirit-led New Covenant lifestyle He had been living before their eyes? Do not His words about 'following' Him mean that He intended to continue to live with them from that point on, and that He wanted them to teach the rest of the world to do the same thing, according to the lifestyle with which He had been training them before His death?
But what have we done with that? Have we not callously dismissed the Biblical commands our Messiah lived by, and by which He intends to govern, train and educate the whole world? Haven't we arrogantly severed the Gospel of Salvation from its Mosaic Foundation and cut it off from its Israelite roots? Haven't we pushed our God-given apostolic legacy aside, although, in truth, it was, and is, the fulfilling fruit promised in Scripture, growing organically out of its Mosaic Foundation and original Israelite roots? And haven't many of us scorned, mislabeled and rejected God's Biblical mandates … reducing them rebelliously, to the status of 'legalism' and, 'religious bondage'? Haven't we attached false substitute 'labels'  onto God's written commands, so as to diminish and dismiss them until they've been made to appear to be nothing more than a set of outdated and no longer relevant, 'Jewish traditions'?
Are we really ready to carry out our risen Messiah's orders, as revealed in Scripture, for all of mankind? Or are we more interested in trying to rationalize them away and replace them with other 'no-cost', homemade lifestyles, to try to 'wiggle' out of our responsibility to obey our Master's clear specific orders? Have many of us not invented cute theological 'loopholes' that we use, to 'exempt' ourselves from having to carry out the intended meaning of God's true actual commandment orders, as recorded in the Bible? And do we really believe His promise to be with us at all times, AS OUR LORD? Do we really think, act, react and interact as if the Lord of lords actually, really abides within us and reigns over us and really operates through us throughout each moment of every day as our actual Life Source? 
Is the Holy Spirit given to us merely to help us 'speak in tongues', or is He really here to transmit our Messiah's own Perfect Obedience to His Father into our innermost being, and reveal Him, living and acting at His Father's command… through our yielded flesh? Isn't it true that most of us  actually think, live and act like the proponents of the 'world religions' that have dead founders and some sort of book? That is all they have! But what about us? Is that all we have? Most of us think in terms of 'What would Jesus do, if only He were here today'?
That's because most of us are still grossly self-centered in our perspectives. We assume that the Lord really isn't here; and so, it's up to us to try to imitate Him! Yes, it's true: we assume that He's somewhere in outer space! So therefore, it's up to us to do everything. That perspective justifies the fact that we continue to retain our self-centered, controlling mindsets and lifestyle habits because we do not really believe that He is truly risen from the dead, and real and present in us through the Holy Spirit. We don't really believe that He can continue to be active and working and producing His fruit in us and through us. And so, most of us continue to think, act, react and live as if we were radically independent agents, 'exempt civilians,'  that have somehow been given the right to plan and live as self-governing independent parties that are at liberty to think, decide and fend for themselves! Many of us apparently assume that we have been somehow excused from having to take part in the awesome spiritual war between God's Light and Satan's Darkness that still rages within us and all around us!
But God's Truth is that in this war, there is no such thing as an 'exempt civilian.' We are either on one side, or the other! So the 'Gospel Truth' is: God doesn't need converts or 'churchgoers'; He requires disciples! Therefore, if we dare to call ourselves 'believers', we must come to grips with the reality that we are not exempt civilians; we are all in one uniform or the other. We are all either under Almighty God's Command, or under the Serpent's domination! And therefore,  we are all involved up to our eyeballs in this war… like it, or not! Most of us think our risen Lord was speaking of evangelism in the above text. We assume He was thinking along the lines of the vapid, shallow, 'Ask Jesus into YOUR life' and 'join a good church'  (that is,  a good convert producing religious social club).
These are the types of false gospels that modern generations substitute for what Israel's prophets, and her resurrected Messiah really said! But such abysmally shallow, non-Biblical standards and flesh-indulging recruitment techniques, with no serious 'follow-up' training, that are so common in our modern era, have left us with myriads of confused, rootless, disenchanted lambs that to this day do not yet truly know their Shepherd nor can they hear His voice, or serve as His true image and likeness embodiment! (See Ezekiel 34; Matthew 10) None of the contemporary mindsets, not the Talmudic practices, nor the Gentile-invented theologies and contrived non-Biblical traditions that are so normal to us today, even existed in the time of our Lord. Both of those traditions were devised much later, throughout the intervening centuries.
So obviously the original Jewish disciples who heard their Jewish Messiah and Lord say those words in the first century C.E., could not have understood what He said, in the context of what our modern hyper-intellectualized forms of Judaism, or the common Christian understanding of the 'Great Commission', suppose and accept. And it is most certain, that what our Lord had in mind, does not include what most modern day suburban, well-heeled, or casual, 'anything goes', and 'Jesus as you like to think of Him' Western Hellenized Christians, currently embrace. And it is also true that the apostles did not understand Yeshua to mean that He wanted them to promote and perpetuate the current religious status quo of first century Israelite Judaism! That was not what they were to pass on to the rest of the world!
The Living Word of God was sent by His Father, at that strategic time, to 'cleanse God's House'! He was sent to begin the Fulfillment Era of what was, up to that point, still obviously unfulfilled… He was sent to institute and introduce the Era of the New (Renewed Abrahamic) Covenant… the renewed Covenant God had promised to make with Israel… that would finally complete and fulfill everything that had been promised before, and set everything right between God and His chosen people… and the rest of the world!
And that New Covenant was something that, although it had been foretold by their own prophets, not even the Lord's contemporary fellow Israelites, nor any previous Israelite generation, had ever seen or been schooled in… until that moment, just prior to their risen Messiah's ascension. No, the Messiah that commissioned those disciples, had something completely different in mind, a vision of the future New Covenant Fulfillment of 'Israel' and of 'Judaism' that was not yet known on Earth, a Fulfillment that would be truly Heavenly and completely, supernaturally, God-originated and God-imparted! Notice the last thing God said at the very closing of the Tanach (Old Testament)!
Malachi 4:4-6
"Remember the Law of Moses My servant, even the statutes and ordinances which I commanded him in Horeb for all Israel. Behold, I am going to send you Elijah the prophet before the coming of the great and terrible day of the Lord. He will restore the hearts of the fathers (Abraham, Isaac and Jacob) to their children and the hearts of the children to their fathers, so that I will not come and smite the land with a curse!" (Amplification and emphasis added.)
Yeshua's Father had sent His Word made flesh to restore and fulfill something that was original, but that sadly, had been forgotten and was still, for the most part,  unfulfilled. Israel's relationship with God had devolved into something else… something that was radically different from what God had in mind in the beginning! So, in the first century, just prior to the destruction of the second Temple and the world-wide dispersion of the Jewish people, much of what Israel had come to  consider to be 'Godly' and 'normal', was about to be destroyed by Roman legionnaires and taken completely out of the picture!
The Messiah didn't come to repair the status quo, He came to restore God's 'image and likeness'…that living, abiding, interactive lifestyle with God's living Word, that He had originally taught to Adam and Eve, before they rejected Him and turned away from their Creator. Then later, God's Living Word taught that image and likeness of God lifestyle to Abraham, Isaac and Jacob, so that they could demonstrate and pass it on to their family, and through the family, to the rest of the world! So the Torah was given to us to reveal and restore our understanding of who and what God originally created us to be! And that is what the New Covenant was, and still is, meant to restore and fulfill, throughout the entire world!
So, the Renewed Covenant Fulfillment is the purpose and job description of the New Covenant disciples… especially those that will be alive and operating in the Last Days! Israel's prophets had foretold this and Israel had been warned that a New Covenant was coming (See Jeremiah 31:31-34 & Ezekiel 36:22-28 & 37). But when Yeshua actually came in the first century, to institute Israel's Full Restoration, most of His chosen people were not ready for it (not to mention the rest of the world). Most of them had no idea what He was talking about… and sadly, even to this day, most of His people still do not understand or accept Him! Yes, God wants us to 'spread the Gospel,' to be sure. But His living Word, His risen Son, was talking about a very different, gut wrenching, heart-piercing, Sin-conquering, life-transforming, world-changing Gospel of Spirit-empowered, New Covenant Righteousness!
He was talking about what His Father has always had in mind… not the self-improvement striving of dead, Sin-murdered flesh, not man-originated, shallow religious formula-like routines and mind-numbing ritualistic anesthetics. He was there to preside over the actual death of all Sin-corrupted, radically independent self-life and its independent ways, and our actual entry into His Resurrected, Spirit-imparted Eternal Life! And His apostles understood that. So their pattern was to take this Restoration Gospel to the Jews first, so that Israel could finally be properly realigned… and then… through Israel, being one with and following her risen Messiah, God could take it to the rest of the world, so that all the families of the Earth could be included and blessed!
Our Messiah was talking about leading His disciples into an image and likeness of God level of integrity and a Word-embodying lifestyle, the Spirit-empowered lifestyle they had seen Him live on Earth, before His death! This lifestyle, if and when His disciples actually demonstrate it, faithfully and obviously manifests Almighty God's awesome Glorious Presence and Righteousness, operating from within them! The risen Living Word of God is actually here to become incarnate and be seen working on the earth once more…in and through the flesh of His Israelite New Covenant Remnant of disciples! So, the Biblical Gospel goes much deeper and is vastly more heart-penetrating than what most modern religious people can even imagine! People living today have yet to see what God really had in mind for effectively dealing with the needs of a world teeming with Sin-corrupted, fallen human beings that are being continually devastated and manipulated by the powers of Darkness.
Genesis 1:26a
Then God said, "Let Us make man in Our image, according to Our likeness…" "I will put My Spirit within you and (I Myself will) cause you to walk in My statutes, and you will be careful to observe My ordinances!" (Ezekiel 36:17 Amplification and emphasis added.) "And through you (I will see to it that) all the families of the earth will be blessed (fully restored)! " (Genesis 12:3, Emphasis added.)
The Gospel is for the Jew first… but also… for the Whole World!
The Lord was preparing His first century Jewish apostles to do something that, to their fellow Israelites of that day, was simply inconceivable! He was preparing them to begin to operate according to the Spirit-empowered lifestyle He had demonstrated to them through His own Sin-less flesh, so that through them, He could now begin to fulfill the promise He made to Abraham in Genesis 12:3… to draw, aggressively and proactively, the repentant portions of the pagan idol-worshipping Gentile World to Israel's God, and actually graft them into His eternal Covenant! This was to be the Fulfillment that the God-perfected New Covenant was meant to impart to Israel, and through her, into the whole human race! It is a supernatural, holy, righteous, Spirit-empowered, love-compelled lifestyle that is intended by God to make even the elite hyper-religious rabbinical establishment of Israel  jealous! (See  Romans 11:11-14; Ephesians 2; 3:14-21)
So Yeshua was preparing His Jewish apostles to start leading myriads of pagan Gentiles out of the fallen world system, and bring them to Him, so that He could engraft them also into the God-given spiritual Commonwealth and Life-giving Blood Covenant Root of Israel… the Root into which He Himself, the living Word of God, had originally engrafted Abraham, Isaac and Jacob, long before the Torah was written! So the Torah reveals that God had sent His Word to invade the realms of the Serpent and destroy all of his Creation-destroying works, long before His living Word began to be revealed through the written Word of Moses and the prophets. And this same living Word of God lived, taught and died to redeem us all.
And after His Death and Resurrection, He returned… to teach and train His first century disciples, and introduce them to, and share with them, the Glory of His resurrected, perfect Humanity, to establish and begin the New Covenant era that would finally usher in the fulfillment of that ancient world-saving Root that would be large and powerful and authoritative enough to bless and save the entire Sin-blasted family of  Adam. The New Covenant was meant to lead humanity into the Fulfillment of Creation's Total Restoration according to God's Eternal Covenant! So our Messiah had to get His apostles ready to teach… even the pagan Gentile world, to become New Covenant-fulfilling Israelites!
The whole world was to be taught and trained to serve and interact with Him just the way He, (God's living Word) had taught His personal Jewish disciples to serve and interact with Him! In effect, He was saying: "Teach the rest of Israel and the whole Gentile world to live and interact with Me exactly as I taught Abraham, Isaac, Jacob, Joseph, Moses…AND YOU…to live and interact with Me! I taught you to be My image and likeness. So now go and teach and demonstrate to the rest of the world what that is…and what it means… to have Me living and working from within you…and show how that is to be done… to all peoples throughout the entire world!" 
Beloved, this bears repeating: He was preparing His New Covenant disciples to start gearing themselves to work in union with the Holy Spirit, just as He Himself, in His self-less Humanity had done in the days leading up to His crucifixion and Resurrection. Now it was time for His disciples to be prepared to do the same thing as an ever-growing Body, His Body, ushering in the era of God's ultimate restoration…the true circumcision of the human heart…the New Covenant fulfillment of God's original 'image and likeness' blueprint specifications for all of humanity! God had sent His Word after fallen Adam and Eve in the Garden, to cover their Sin-corrupted nakedness and reconcile and reunite them to Himself.
And God's Word was also sent to Abraham, Isaac, Jacob and their descendants, the Messianic Jewish disciples of Yeshua, from generation to generation, to carry forward and complete this reconciliation and restoration with the rest of the world. And in the day of the first century Jewish disciples, the Word made flesh, was preparing them to introduce and multiply the post-Resurrection, New Covenant fulfillment of that original 'image and likeness' level of humanity. So He had much more in mind than a shallow recruiting campaign that would invite Sin-corrupted people of all cultures and backgrounds to stay just as they were, inviting them to shop and pick and choose… which man-made 'designer version' of 'Jesus' they might prefer to adopt and accept for themselves and 'feel comfortable with'. He was not expecting people to wander back and forth…amid a vast buffet-like variety of self-pampering, man-invented and controlled, religious organizations, theologies and traditions that compete against each other, and shop for the one they liked best, as is the common practice among us today!
Despite our current, deeply-entrenched attitudes and habitual practices… God has not given us the right to try to 'morph' the risen Messiah into our image and likeness. It is His Son's God-given commission to make the entire human race over completely… into HIS image and likeness! He is waiting for us to finally believe that He is with us and even IN US… so that we can be trained to allow God's living Word to be and do what only God can be and do…from within us… as our new and Eternal Life… as the risen Lord… that is now wearing our flesh! Fallen flesh has no righteousness of its own. God Himself must become our Righteousness! And so the Gospel demands that we repent of our independent ways, so that we can become as one with our Creator and Lord. And that is what the New Covenant is meant to make real in our midst. Nothing short of God Himself doing this in our name, will satisfy His own Perfect Standards. Since we're designed and created to be His image and likeness, isn't this obvious?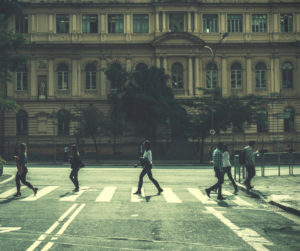 Do Our Current Lifestyles Fulfill the Lord's Orders?
Ponder this: If the living Word of God were actually here with us today… revealing His ways and explaining the true, authentic meaning of God's written Word, from Genesis to Revelation… would the true meaning of what God really meant by the term, 'image and likeness' correspond to the way we operate habitually in our daily lives? Do we actually mirror and embody what He had in mind in our daily stream of consciousness and in our actions, reactions and interactions?
Or would His words upend all of our money-laden tables and 'bulldoze' and expose the 'God (or Jesus) as-YOU-Like-Him Buffet'  into which modern day organized religion has devolved, with its myriads of competing self-adoring entrees of sects, theologies, dogmas, man-made traditions and pop culture inspired practices that arrogant controlling men have stubbornly invented and palmed off on their generations, over the centuries? It is much more likely that rather than endorse and approve of what we have been doing, His words would stab and expose many of us with God's chilling Truth; and thus we would all be utterly overwhelmed and stunned and forced to bow before Him in devastated silence! (And by the way, thanks to the Gift of the Holy Spirit who is here to make God's living and written Word real and alive and abundantly fruitful in and through us, He has revealed and assured us that HE ACTUALLY IS HERE… with us!
The Truth is that we actually do have the privilege of being able to sit at our Master's feet and interact with Him in the perfection of His Resurrection Presence, and see what He would do… since He actually lives within us! Yes…He is here with us too…right now… as promised… just as He was with them in that day…to actually show us what He is here to do, as He explains, provides, protects, corrects, disciplines and guides us… every moment of our lives. But most of us don't know it or believe it, or even want it… yet!)
The Disciple 'Job Description'
Modern disciples have the same job description the Lord's first century Jewish disciples had as we see revealed in Scripture. This is what they were expected to do:
They were to live with our Master day and night and know Him intimately.
They were to live with each other as His personal family members.
They were to wait on and serve our Lord, and each other, and memorize our Lord's words and embody His teachings.
They were to follow His understanding and interpretation of the Scriptures.
They were to learn to reproduce His Spirit-led actions and Scripture-fulfilling, True Israelite lifestyle.
They were to transform into His living image and likeness.
They were to allow apprentice disciples watch them interact with our Lord, so they too could learn to be and do with our Lord what they saw the veterans being and doing with Him.
After His Ascension and their reception of the gift of the Holy Spirit, He became their indwelling Life. And because they denied their lives, so that He could live His Life from within them, they served as His embodiment on the Earth. And, operating as their true Head, He continued to produce His fruit, as only the living creative Word of God could do, as He lived in and worked through, their obedient faith and yielded, crucified, Spirit-governed flesh.
The disciple job description never changes. The Lord Himself has to teach His own. He does it in an intensely personal, hands-on way… on a 'Watch Me…now you'  basis. He, the living Word of God, is the Source of whatever is real, true and good. He is the one and only 'Head' of each disciple. Each disciple shares in the life and activity of the Head. Each disciple embodies the initiatives of the Head…in the midst of a spiritually 'decapitated', rebellious, self-driven world. The Head goes first, and His living members follow. And His Presence and Life abiding within them, individually and corporately, flows out into the world through them. And that is what transforms His true disciples into, 'The Light of the World'! (See Mt. 5:14-16).
Meditate on the following text, in which God reveals His Living Word and what His Word is always doing. Then… realize the implications of that in us… when and if the Living Word is actually free and able to be who He is and do what only He does… obeying His Father to Perfection… from within and out through, our yielded flesh!
Isaiah 55:8-11
"For My thoughts are not your thoughts, nor are your ways My ways," declares the Lord. For as the heavens are higher than the earth, so are My ways higher than your ways and My thoughts than your thoughts. For as the rain and the snow come down from heaven, and do not return there without watering the earth and making it bear and sprout, and furnishing seed to the sower and bread to the eater; so will My Word be which goes forth from My mouth (and lives and acts from within His disciples); It will not return to Me empty, without accomplishing what I desire, and without succeeding in the matter for which I sent It." (Amplification and emphasis added.)
The apostles eventually realized that Yeshua, their Lord and Head, was actually God's Eternal Living Word made flesh! And after He had said these 'disciple-making' words to them, they saw Him ascend physically into Heaven! So, thereafter, those original New Covenant disciples had to learn to live with Him and 'under Him' and 'FROM Him' …in a radically new way…the New Covenant, Spirit-empowered way. Formerly they had lived with Him in the flesh, by sight, sound and feelings. And they watched Him do what His Father had sent Him to do… from a few feet away. But now, in the post-Ascension New Covenant era, the Holy Spirit was given to them to teach them to learn to live with Yeshua's Resurrection Life Presence actually abiding and working within them! Notice what Father had commissioned His Living Word to teach His New Covenant disciples to learn to do in and for Israel… before they were to be sent into the rest of the world… to invade the Darkness that covers the whole fallen, idolatrous human race:
Matthew 10:5-15
"These twelve Jesus sent out after instructing them: 'Do not go in the way of the Gentiles, and do not enter any city of the Samaritans;  but rather go to the lost sheep of the house of Israel.  And as you go, preach, saying, 'The Kingdom of Heaven is at hand!'  Heal the sick, raise the dead, cleanse the lepers, cast out demons. Freely you received, freely give! Do not acquire gold, or silver, or copper for your money belts, or a bag for your journey, or even two coats, or sandals, or a staff; for the worker is worthy of his support (just as you see Father providing everything I need, so will He do for you as well, as I continue to obey Him through your flesh). And whatever city or village you enter, inquire who is worthy in it, and stay at his house until you leave that city. As you enter the house, give it your greeting. If the house is worthy, give it your Blessing of Peace.

"But if it is not worthy, take back your Blessing of Peace. Whoever does not receive you, nor heed your words, as you go out of that house or that city, shake the dust off your feet. Truly I say to you, it will be more tolerable for the land of Sodom and Gomorrah in the Day of Judgment than for that city!'" (Amplification and emphasis added.)
What He told them to do then… is what they had personally seen Him doing before them, as they watched Him do it. But now, He intends to continue to do what only He can do… from within the yielded flesh of His New Covenant disciples! All of this can only be done by the Power of Almighty God's Holy Spirit! So all disciples have to learn to REST… in the Perfection of what God, through His Living Word made flesh, has already done! Holy Spirit transmits all of it from the Eternal Realm of Heaven, into the time and space dimension of this fallen, needy temporal world. They have to learn to believe that Yeshua, God's Living Word, now actually abides perpetually IN them…and that they now actually abide perpetually IN HIM! They must learn to live by supernatural faith in the fact that God Almighty is always living and working in them and through them. All future disciples must learn to rely on God's indwelling Holy Spirit to reveal Israel's Messiah and God's omnipotent Power… coming into them, and through them, from the Fullness and Perfection of God's Perfect Finished Work.
This is the Life-giving New Covenant Restoration Blessing that God intends to send… to and through the Messiah's disciples… into this fallen world… especially as human history reaches the end of its course! After their Master's Resurrection and Ascension, the original disciples had to learn to allow God's living Word to continue to obey His Father, and fulfill the written Word, and heal the sick and the lame, and free those that were demonically oppressed, and bring the dead back to life, through them…just as they had seen their Master doing it, before His death! That was New Covenant 'disciple life'. This is the awesome reality and paradigm-shift that launches us into the fulfillment of our Last Days destinies!
So don't miss what was happening in the book of Acts: Now, the risen Lord was going to do what He had done visibly, before their eyes… from within them… invisibly… through their abiding, obedient, Spirit-empowered faith! And that's exactly how we, who live in the Last Days of this modern era, must also learn to live and interact with our Master. Yes, we can and must learn to live and interact with Him like that. And it is obvious that we can only do that IF, we truly believe that He lives within us, and is ready to fulfill His promises through us. So despite what many of us think, we're not at a disadvantage. A most wonderful improvement has been made…the New Covenant improvement that gives us a tremendous edge at all times…regardless of what situation or set of circumstances we may face and have to endure! The Lord Himself said:
John 16:7
"…I tell you the truth, it is to your advantage that I go away; for if I do not go away, the Helper will not come to you; but if I go, I will send Him to you!" 
Yes, God's Holy Spirit is our wonderful Advantage. Now we don't have to be in any certain place at any certain time to abide with our Master. Any place and any situation will suffice. We don't need special gurus or mediators or religious 'go-betweens', or magic-like formulas and rituals to connect us with Him. God's own Spirit abides within us and He makes God's living Word real, alive, and actively fruitful from within us! So we're no longer limited by time and space! Now we're in touch with the Lord of Eternity, the Infinite One Himself – ALWAYS!
We don't have to physically see or touch or feel our Lord to know that He's here. His own Spirit is always within us…the same Spirit that was always in Him and worked through Him, when He walked the earth. Now, the Spirit of Yeshua is in us to do the same thing! He makes it possible for God's living Word to live and work within and through…us! He can be our Head… and we can serve as His living members on Earth! So now we must finally realize there there is not one moment, or one incident or situation or one place in the universe we may happen to occupy… where He IS NOT abiding with us and operating from within us. The New Covenant has made us one with Him… and through Him, one with Almighty God Himself… FOREVER!
This New Covenant disciple lifestyle doesn't depend on our circumstances, or how we feel, or how things seem to our fallen, limited human senses or any other consideration like physical finances and resources or worldly connections and credentials, or expensive equipment and slick marketing techniques or highly endowed corporate moguls with state of the art facilities. Christ Himself is our Birthright and our everlasting new nature and identity, for we are one with Him and He is forever one with us! So now, everything depends on the Perfect Presence and Perfect Eternal Reality and Reliability of our God! God is our New Covenant Spiritual Inheritance! So it is the essence and reality of the Word's disciples… to have the living God Himself… actually present and actively working in us and through us!
Philippians 4:12-13
"I know how to get along with humble means, and I also know how to live in prosperity; in any and every circumstance I have learned the secret of being filled and going hungry, both of having abundance and suffering need. I can do all things through Him who strengthens me!" ( Emphasis added.)
Almighty God keeps us connected to Himself… by the Authority of His Living Word and the omnipotent Power of His Holy Spirit. Thus God's Word, the risen Lord of Glory is with us to transform His own into true disciples… Heavenly beings that abide with God and in God, and FROM God…at all times! We can know God and rest in the knowledge that we abide perpetually in the Perfection of His Presence…directly, personally, at an incredible level of intimate bonding, all the time, everywhere – drawing from the indwelling Holy Spirit's Power and living out our supernaturally obedient faith in God's Word. This is how God transmits the Life of His Word into those of us that have become His Word's living members on Earth.
Beloved, if the risen Lord is truly going to become our 'Head', then we must truly become  living 'members' of His Body on Earth! We must become just as identified, just as one, with Him, and with each other, as He has already become with each of us, and all of us! God sees His living Word, our Eternal Covenant Representative, abiding always in His repentant and regenerated sons! And now it is time for Him to also be able to see those sons… being one, to the same degree, with His living Word, and one with the others that are one with Him as well! (Ponder John chapter 17.)
If we learn to own and identify with this awesome Gift, we won't be bogged down by limitations of space and time. We won't have to rely upon long distance, self-generated religiosity, or be hampered by our natural human weaknesses and disabilities. None of that will matter. The risen Messiah will be with us and in us, always! And He will never change…He will always be the Infinite, Eternal, Present, Perfect and All-Sufficient One, operating in Supreme Preeminence from within us! He will be all that matters. God's agenda has never changed nor will it ever change. He is always determined to restore and transform His own Covenant friends…into His own living image and likeness! So, when we are one with God's Living Word and Holy Spirit, then we are one with God. Thus, in Spirit and in Truth, even while we inhabit and operate in a world that appears to be falling to pieces… we already have Everything! God Himself is our New Covenant All-Sufficient Birthright!
Deuteronomy 10:8-9
"At that time the Lord set apart the tribe of Levi to carry the ark of the covenant of the Lord, to stand before the Lord to serve Him and to bless in His name until this day.  Therefore, Levi does not have a portion or inheritance with his brothers; THE LORD IS HIS INHERITANCE, just as the Lord your God spoke (promised) to him!" (Amplification and emphasis added.) "But you (Jewish and non-Jewish disciples of the risen Lord) are a Chosen Race, a Royal Priesthood, a Holy Nation, a People for God's own possession, so that you may proclaim the excellencies of Him who has called you out of Darkness into His marvelous Light; for you once were not a people, but now you are the people of God; you had not received mercy, but now you have received mercy. 

"Beloved, I urge you as aliens and strangers to abstain from fleshly lusts which wage war against the soul. Keep your behavior excellent among the Gentiles (unbelieving, Sin-loving idolators), so that in the thing in which they slander you as evildoers, they may, because of your good (Messiah-revealing) deeds as they observe them, glorify God in the Day of Visitation." (1 Peter 2:9-12 Amplification and emphasis added.)
As disciples serve God, God is thus able to serve mankind, through the disciples! That is why the New Covenant disciple lifestyle requires special training. Our risen Lord must teach, train and equip us to live from Him, authentically and effectively. It's not going to work in 'I'll believe it when I see it' type people. It will only work through the obedience of faith type people (Romans 1:5: 16:26). We will see it when we actually believe it!
Much of Christendom lost sight of this unchanging spiritual fact over the centuries. But this is what the Follow Me Ministry will focus on – assisting those that are called to discipleship…to abide in Him by faith in His absolute, All-Sufficient Credibility…so that He can teach us Himself…and prove to us that His claims and promises are true. He is here to impart and demonstrate this tremendous New Covenant Treasure, to His people…and prepare those of us that will believe, obey and follow, to meet the unprecedented challenges the coming days are going to force upon us.
Beloved, if you are truly a disciple, you will have to deal with and demonstrate the truth of these most challenging facts: 1. If Yeshua truly is God's living creative Word made flesh, and He is truly your Creator and Sustainer and absolute Lord, then it will be up to you to prove that is true by the obedient faith in Him that you demonstrate in the events and situations of your earthly existence. 2. And if He truly is all that He claims to be in the Torah (Old Testament) and the rest of the Scriptures in the Bible, then it will be up to Him to prove that your faith in Him is well-founded and based on the solid Rock of Almighty God's Truth and Reality.
It won't be up to us to convince people that He is real and risen and present within us and among us, it will be up to Him to demonstrate through His disciples, in living color, that He is God's living Word! And it will be up to His Father who sent Him, to testify to Him and validate all of His claims and promises by the Holy Spirit's omnipotent Power, as it flows into and through the passage created by the obedience of faith of His disciples. He enters our space and time through the point of entry disciples provide for Him through their obedient faith! 3. Last Days disciples will have to provide the 'point of entry' (their obedient faith) for His appearance and manifestation. And Almighty God will have to provide the world-transforming, Lie-destroying Power and validating, proof-giving Testimony that will endorse and support and enter the world scene through that faith, which our Messiah's faithful disciples keep placing upon Him… in the full view of the demonic powers of Darkness (Ephesians 3:10).
4. So, by God and His people working together in this way, as one, God will create and nurture a living, ever-growing 'Body' through which the 'Headship' of His Son can be revealed and exalted, to the agony and consternation of the powers of Darkness… and also before all flesh… that currently agonizes and languishes in their demonic clutches. 5. No false god, and no false prophet will be sustained by what is not real and God-given.
But disciples that have learned to rest upon, draw from and interact with the real, Living God, will thereby be empowered by God, to give living proof that their lives truly are based upon and rooted into His living Word, who has become for them… The Eternal Rock Foundation… the creative Word of the Living God of Abraham, Isaac and Jacob!
So this Follow Me Ministry will strive to help you by prompting and reminding you to cooperate with the Lord so that He can 'garden' your faith and deepen your understanding and teach you His ways. We won't try to get you to place your expectations on man-made devices, or collections of self-absorbing, self-improving material. It won't encourage you to look to or chase after this or that charismatic fund-raising personality. No…everything will focus your attention and energy to – living with and from…the risen Lord of Glory Himself, and the Perfection of His Finished Work, as He shows us how to do it, through Scripture… and from within your flesh… in Person!
The Mother of All Reality-Shifts!
Try to imagine the wonder of having this awesome living Word that proceeds from the mouth of God, coming to you. Suddenly, at His Heavenly Father's command, He comes to you and picks you out of the crowd. And He pierces you with His eyes and penetrates and impregnates your innermost being with these words:
"FOLLOW ME!"
What an awesome summons! What a mind-shattering invasion! The one that is ALL in all to the entire universe, initiates a relationship with you that will be so deep, vast and loving that nothing else could ever comprehend or duplicate it. The Creator of all things invites you, an insignificant, tiny human, into an eternal love-union with Him!
And what an enormous, gut-wrenching reality-shift that will cause in you! Try to imagine being eternally linked – Spirit to spirit – with the living Word that makes you one with the Living God! What will that lead to? What explosive transformations will He make in you? What treasures that flow out of Almighty God Himself will He give you in exchange, as His Word and Spirit strip away your former, radically independent, self-adoring, worldly existence? And what kind of future eternal inheritance will He now begin to equip and reconfigure you for…and stimulate you to grow into? This is what will happen: after you begin to follow Him… He will teach you something much deeper and more intimate than you ever imagined or experienced before. He will show you how to ABIDE in Him… like a living branch abides in, and always draws its life sap directly from, the vine out of which it grows!
If God should call you to be His own, could you ever forget about it and go back to what you were before He pierced, penetrated and impregnated you with His indwelling Presence? And even if you tried, would you not be a marked man or woman forever? Yes indeed! You'd never be the same. That call, once you hear it, will burn the risen Messiah's white-hot 'brand' deep into your soul and you'll be marked and set apart forever as one of those that Almighty God has chosen to be – HIS! After He calls you, nothing short of being His will ever be able to satisfy or fulfill you from that point on! Since Creation began, God's Word has been summoning humans in this way.
If they obey, He interacts with them at an intensely personal, intimate level. He reveals Himself to them in progressively overwhelming stages. But more than that, as their relationship with Him deepens, He begins to reveal Himself to others, through the circumstances and situations of His Word's disciples. He radiates from within the spirit, soul and body of each of His authentic disciples! Each one serves as one of His 'points of entry' into this world. Once the disciples enthrone Him as Lord and Master in their hearts, His Authority and Power begin to flow out of them… and God can then touch the people and situations that are around them. Thus, God reveals Himself all across the earth, through His Word's enormously privileged, honored and very wise 'base of operations' made up by the obedient faith of His disciples!
Isaiah 66:1-2
"Thus says the LORD: 'Heaven is My throne and the earth is My footstool. Where then is a house you could build for Me? And where is a place that I may rest? For My hand made all these things, thus all these things came into being,' declares the LORD. But to this one I will look, to him who is humble and contrite of spirit, and who TREMBLES AT MY WORD!" (Emphasis added.)

"So then, my beloved, just as you have always obeyed, not as in my presence only, but now much more in my absence, work out (personally experience and demonstrate the reality of) your salvation with fear and trembling; FOR IT IS GOD WHO IS AT WORK IN YOU, both to will and to work, for His good pleasure!" (Philippians 2:12-13 Amplification and emphases added.)
Who Trains the Messiah's Disciples?
Disciples must maintain continuous, intimately personal, interactive contact with their Master. They must get to know Him and His ways in person…with no go-betweens! No one can make a disciple for, or in place of, the Lord Himself. Nothing can substitute for His living, dynamic, interactive Presence. He calls us to follow Him! It's not enough to follow after something or someone that is somehow connected to something about Him. It must be the Lord Himself, dealing in us and with us and operating through us, at all times. He promised that He would be with us always, to do these things, just as the Scriptures have revealed.
And, thanks to the awesome Gift of the Holy Spirit, He has actually made it possible for us to abide with Him continuously so that we can allow Him to do whatever His Father sends Him to do to us, in us and through us! So why would we ever settle for anything less? And why would we allow anyone or anything that He has created, to get between Him and us and keep us separated from Him? How is it that we're willing to make ourselves 'accountable to' other humans, but refuse to be habitually accountable to and interactive with our indwelling Creator, Lord and Master Himself?
How is it that we mindlessly 'go to church', but never get around to learning how to actually 'BE a church' that bears Almighty God's Presence at all times? Why do so many of us continue to operate as, perpetual 'God Seekers', but so few of us ever transform into…'God Bringers'? Beloved, in order to function faithfully and effectively in the conditions the Last Days will force upon us, we must allow the Lord to give us the level of training that will enable us to avail ourselves of this tremendous privilege and treasure of abiding with the risen Lord Himself. The world doesn't need us…it must have Him! And we disciples must not settle for substitutes that try to take His place. There is no substitute; disciples will need Him more than anyone! For us, nothing but the Lord Himself will do!
If He doesn't train us Himself, our lives as disciples can't be Biblically authentic nor will He be able to produce His fruit in and through us. If we're not in direct touch with Him, any 'fruit' that may seem to appear will not actually be His Fruit, nor will it last or avail in eternity (1 Corinthians 3:10-17). Nothing can be allowed to come between a vine and its branches. If that happens, the branches will die and the vine will not be able to live and produce its fruit through those branches. And that's exactly how it is with the risen Lord and His disciples. He alone is our Life and nothing can ever be allowed to come between Him and us:
John 15:4-8
"Abide in Me, and I in you! As the branch cannot bear fruit of itself unless it abides in the vine, so neither can you unless you abide in Me. I AM THE VINE, you are the branches; he who abides in Me and I in him, he bears much fruit, for apart from Me you can do nothing! If anyone does not abide in Me, he is thrown away as a branch and dries up; and they gather them, and cast them into the fire and they are burned. If you abide in Me, and My words abide in you, ask whatever you wish, and it will be done for you. My Father is glorified by this, that you bear much fruit, and so PROVE to be MY disciples." (Emphasis added.)
Have the above words the Lord told His disciples penetrated your heart of hearts yet? Do you grasp the import of what He said? True disciples actually PROVE they're the authentic embodiment of the Resurrection Presence of their Master! They reveal and demonstrate the living proof that His indwelling Presence abides within them… by bearing the supernatural 'fruit' that only He is able to produce in and through a human's life! Yes, supernatural, humanly impossible, Word-validating proof appears…within the lives and circumstances of His true disciples!
That's why we MUST learn to abide with Him through Spirit-empowered faith…especially…in the excruciating, naturally impossible circumstances that lie ahead for the entire demonically-driven, fallen, unbelieving world! This abiding, intensely personal and intimate interaction with our Master is the target at which the Follow Me Ministry will aim its efforts. The preparation of disciples for the climactic, Last Days showdown with the powers of Darkness is what involves us. So, as long as the Lord allows and equips us to continue sharing what we depend on Him to give to us, we will make an ever-growing library of training material available for anyone that desires to deepen his or her understanding of what the Lord requires of His disciples and what He will require them to expect of Him!
God will be faithful and see to it that we are able to develop the skill and discipline needed to actually begin to live out this utterly essential, irreplaceable, 'Vine and branches' lifestyle with and from His risen Son. So the essential 'tools' for this training will not be anything created or controlled by any Sin-corrupted human. No man or woman or man-made ministry or set of materials or array of created organizations, rituals, formulas or devices can ever take His place. The only essential tools for true disciple life are the repentant, believing, obedient solitude' in your heart, and your Bible, and your own personal, 'Wilderness-level Prayer Closet', in which you commune with your risen Master… personally, intimately, and CONTINUALLY! 
Actually being and interacting with Him, and interacting with other disciples that are also abiding and interacting with Him, is the only 'tool' that will enable you to develop the absolutely essential, loving, authentically personal and interactive relationship in your everyday life situations that each one of us must enjoy with our risen Lord, as individuals and as His corporate Body on Earth. He is the only true Disciple Trainer! And we are HIS disciples, not anyone else's. So the uncreated Word of the living God Himself is what we really need to focus on and with whom we need to learn to abide.
Things ABOUT Him will never do it. We must know His abiding Presence and hear His voice continually in order to follow Him, in Spirit and in Truth. Only our risen Master can be and do and provide whatever we will need. Only God's Word and Spirit can transform our fallen human flesh into what God knows we must become. The time for our preparation is getting short. So I pray that those He has called to be His disciples will respond to His summons while there is still time for them to be prepared.
I must repeat this: Our Lord is the only one that can teach, train and prepare us…for what only He knows is going to happen. Only He knows where He is taking us. Only He knows what it will take to make us completely presentable to Almighty God and His infinitely Perfect Standard of Righteousness and Justice! And He is the one that taught Abraham, Isaac, Jacob, Joseph and Moses to abide and interact with Him…long before today's organized theologies and religions were created! Now He's here to invade our space and do the same with us that He once did with them…as soon as we wake up and begin to believe and do what He said and acknowledge and embrace His living Presence in us and among us. We must allow Him to demonstrate to whoever is around us… that He really is truly, actually operating from deep within us!
When we are finally willing to do that, our disciple-training can begin in earnest! Our personal cooperation and interactive give-and-take-work with God's living Word within us, is the only tool that will effectively allow Him to produce His fruit in and through our lives. He is the only Way. We cannot do without Him. Without His living Presence in us and among us, we'll never grab hold of His New Covenant Reality. Nor will we be able to feed upon Him and live and bear His authentic fruit as His New Covenant disciples. Beloved, do you see any need for this 'decapitated' world of ours to be given a fresh new revelation of mankind's true 'Head'? The Serpent is succeeding in separating multiple billions from their true Shepherd, the Word of God.
So does the world need the true, living God of Abraham, Isaac and Jacob to reveal once more, the Glory of His loving, Life-giving Son? Do you see any need for true, authentic, Spirit-filled people that can actually share the Divine Presence that God has entrusted to our care? Do you see any need to overcome demonic evil with the awesome GOOD that God's Living indwelling Word is here to be to us, for us and through us? Do you know anyone in this generation that is hurting and hopelessly desperate and totally stuck? Are there people around you that have no awareness of the Living God? Do they need to know how desperately they need Him to redeem them? Do they need to know how much He loves, values and cherishes us and how passionately He desires to get our attention, draw us to Himself and bring us back to life from among the living dead while there is still time for reconciliation to take place? If you see a need for God to be able to reach out to such people – then you see a need for trained disciples. They're the ones through whom God does what must be done for this lost, 'decapitated', grief-stricken, fallen, broken, dying world.
Who Could Possibly Live Like This?
God doesn't choose and train disciples because they're so gifted and exceptionally superior to everyone else. He doesn't choose them because they're 'hip' or 'tech savvy' or because they're festooned with academic degrees and honors. He doesn't pick them because they know how to employ the latest, most effective 'marketing techniques'. He chooses them precisely because they are crucified to relying on those kinds of things! He chooses them because they remain as one with Him, dependent upon Him, and because they KNOW that they have no need to look to any other source, but Him!
And thanks to His Holy Spirit, they are learning to rest in God's Perfection…drawing continually…from the infinite Covenant Treasury of His Perfect, All-Sufficient, Completely Finished Work! The Lord is thus able to choose a tiny family of disenfranchised, enslaved people, and reach out to the rest of the world, through them. And even as He reaches out to the entire world in the Last Days… just as in the beginning He was able to choose weak, ordinary, nobody-type people to be His Word's disciples, He can continue to use the same kind of people in the Last Days.
Because He has already done and provided everything and He knows in advance that everything is already covered, what will happen in the future will not depend on the people that follow His Word out of the 'Egypt' of this fallen world's systems! They will be, in themselves, so ordinary, typical and weak, that they'll provide the perfect contrasting backdrop for the revelation of Almighty God's Eternal Glory!
Anyone seeing these 'chosen ones' will know immediately, that the supernatural things that are happening to them, and in them, and all around them, have to be coming straight from God! None of what they see happening can be the products of people as weak, foolish and unimportant as these no frills people obviously are! So, God's ways and thoughts are in direct contradiction to the world and it's humanistic ways. It's not at all about us Sin-corrupted, living death people; it's all about Him… the One who brings the dead back into His Eternal Life!
So get this: God has already done all of the necessary work in eternity, through His living Word! And His Word, made flesh, has already paid the full ransom price on our behalf, so that we can have and enjoy all that He has accomplished and provided! But because we live in space and time, we must come to God continually and receive this Eternal Treasure as we have need of it, in our space and time daily situations and circumstances, as they appear. Trained disciples already know this! So they look to their Heavenly Father for their 'daily bread'…moment by moment and day by day. And He sends it to them, just as they need it, through His living Word and Holy Spirit, precisely as the moment of their need arrives! So they are always totally dependent, little children, waiting upon their Heavenly Father.
On the other hand, worldly religious people think in 'decapitated' ways, from self-centered, ego-bloating, God-ignoring perspectives. And they look to created things as their sources, mainly, themselves and their own devices. They idolize things that they, or people like them, devise and amass and assemble. Since they do not really believe and trust Israel's God, they assume that, in this world,  'do it yourself measures' are what it takes to survive and succeed. So they look to themselves to do everything for God and to be like God. People like that may be called, 'deists'. They give God surface 'lip service', but in their heart of hearts, God isn't real enough to speak and act for Himself. So they take it upon themselves to do everything for Him, or like Him. But that lifestyle is as old as the Garden of Eden!
Genesis 3:4-5
"The serpent said to the woman, 'You surely will not die! For God knows that in the day you eat from it your eyes will be opened, and you will be like God, knowing good and evil." (Emphasis added.) "But realize this, that in the Last Days difficult times will come.  For men will be lovers of self, lovers of money, boastful, arrogant, revilers, disobedient to parents, ungrateful, unholy, unloving, irreconcilable, malicious gossips, without self-control, brutal, haters of good,  treacherous, reckless, conceited, lovers of pleasure rather than lovers of God,  holding to a form of godliness, although they have denied its power; Avoid such men as these." (2 Timothy 3:1-5)
In the Kingdom of Heaven, God works through His crucified Son's image and likeness…the crucified, Spirit-empowered disciples. Those whose radically independent self-life has been crucified and executed with their Lord have no other option but to depend on God's Holy Spirit. Through His Spirit, God makes His beloved risen Son alive and active on the Earth. It is through the faith of His Word's disciples that God is able to release the benefits of His Son's Finished Work of Creation and Atonement! And through them, He can reach out, on behalf of the rest of the bankrupt decapitated people of each generation. So when supernatural things begin to happen to and through such ordinary, simple, weak disciples, everyone around them can see that what is happening before their eyes is not about the disciples, or what they know or do or how they do what they do. What is happening is a revelation of the wonder of the Perfect Finished Work of the risen Lord of Glory… being transmitted into the earth… through their obedient faith and crucified flesh… by the omnipotent Power of God's own Holy Spirit!
Matthew 18:2-4
"And He called a child to Himself and set him before them,  and said, 'Truly I say to you, unless you are converted and become like children, you will not enter the Kingdom of Heaven. Whoever then humbles himself as this child, he is the greatest in the Kingdom of Heaven!" (Emphasis added.)
This is how people can come to know and see, that the marvels taking place are coming from the Head, who is the only Human at this time that abides in Resurrection Glory. God's Blessing and the Fruits of His Perfect Finished Work of Creation and Redemption must come from our Head and not from His human, Earth-bound members!  Our personal Resurrection is still to come. So at this point, it can only be our glorious risen Lord, the Head, with whom we can be spiritually united, that will be doing all of these marvelous things!
The Living God…has spoken His own Word into us. And the Word is present in us to create, impart and reveal these astounding things that come to us from the Kingdom of Heaven…to His Father's eternal Glory!
When this kind of Divine Fruit can be seen on Earth, coming through such unique human 'branches'…people will truly begin to focus their full attention  on… 'Their Vine'! Then everyone will know that it's all about our Master. Because He is here, and only because of Him…these marvelous things are actually happening. And when this fact truly and manifestly begins to appear in our midst, The Truth and Reality of His Resurrection Presence among us, will perce, penetrate and impregnate the dead, hardened hearts that are all around us…like nothing else ever could!
1 Corinthians 1:26-28
"For consider your calling, brethren, that there were not many wise according to the flesh, not many mighty, not many noble; but God has chosen the foolish things of the world to shame the wise, and God has chosen the weak things of the world to shame the things which are strong, and the base things of the world and the despised God has chosen, the things that are not, so that He may nullify the things that are…" (Emphasis added.) "For I determined to know nothing among you except Jesus Christ, and Him crucified. I was with you in weakness and in fear and in much trembling, and my message and my preaching were not in persuasive words of wisdom, but in demonstration of the Spirit and of Power, so that your faith would not rest on the wisdom of men, but on the Power of God!" (1 Corinthians 2:2-5 Emphasis added.)
God gives some awesome revelation throughout the entire Bible. Here it is: Every command He gives to the Sin-poisoned, living dead human race is totally supernatural and utterly beyond our ability to fulfill in our own strength or by any human devices! Many don't understand that God's perfect standards of righteousness are utterly,  absolutely  impossible for us to satisfy because, in ourselves, we are Sin-corrupted, and mortally wounded. At this stage of our Exodus journey, we are already dying even before we're born into this fallen world! And throughout our earthly existence in this dimension, we remain limited to and trapped within dying flesh! What we're experiencing at this stage of our story is not really the 'Eternal Life' that God commands us to receive from Him. What we have and are used to seeing, is 'living death'!
The fall of the human race into the mortality that comes from Sin, killed us all, long ago! Thus in our dying state, we're incredibly weak, vulnerable to demonic manipulation and temptation, and spiritually powerless…even on what we consider to be our very best days! Beloved… we have not really yet grasped the fact that as soon as Adam and Eve rejected and bypassed God's living Word, the Serpent decapitated them! That is, the first two humans were cut off from the one and only Life Source! So when the Serpent separated them from the Headship of God's Word, their one and only Source, they and all of their future offspring died! And mortally wounded, dying people, no matter what airs they assume or what titles they give to themselves, or how religiously proper they may try to become, cannot give out anything from themselves that has life in it!
Death can only produce more death! Most modern 'self-actualizing' people can't begin to fathom the depths of what Genesis reveals or what it actually means. Nor do we understand the enormity and overpowering Glory of God's Supremacy, Preeminence, Holiness, Righteousness and transcendent Integrity and Purity. There is nothing in us Sin-corrupted humans that could compare to the Eternal Life and Glory that abide in our risen Lord and Master! When what we are is placed next to all that HE IS, The comparison blows fallen human flesh away and exposes and forever discredits it. And after that realization of how different our Lord's Resurrection Humanity is from our Sin-corrupted flesh hits home, all we are able to say is, 'O my God…have mercy on me, a sinner!'
How could we expect the perfect God to be content with such Sin-corrupted self-absorbed beings that reject or ignore, or deviously warp and disfigure His beloved living Word? Is that His image and likeness? No, of course not! But most modern people do not have a clue about what the Serpent and the Sin state He inflicted on us, have done to us. Nor are most people able, in their 'Head-less' state, to understand or view or know God as He really is. We are spiritually blind and self-centered and humanistic. We can only see and think and react in arrogant, self-centered, self-righteous ways. We assume everything has to be about us and the way we perform. But consider this: in the very first gospel account given in the New Testament apostolic section of the Bible, when the living Word of Almighty God made flesh first begins His public ministry of reconciliation, regeneration and restoration as the long-awaited Messiah of New Covenant Israel, this is the very first recorded thing He said:
Matthew 5:3
"Blessed are the poor (those who know and admit that, in themselves, they are already dead, and hopelessly bankrupt) in spirit,  for theirs is the Kingdom of Heaven!" (Amplification and emphasis added.)
In other words, the Lord was saying, 'Blessed are those who know and admit that, spiritually speaking, they are dead. Those that realize and admit this, will look to Me, God's Living Word, to be their one and only Life Source! And they will come to Me, and I will heal and restore them!'  This is a most wonderfully liberating truth: once we hear God's Word and obey His command to exchange our unreal, radically independent living death existence for the eternal Resurrection Life of His Son, we are no longer 'Head-less'! We're united to the Eternal Perfection and Fullness of God's Word; and then His Life, working in us, is free to make us one with Him.
Then, from Him, we live and operate in ways that are pleasing to Almighty God, by the Power of God's Holy Spirit! When we obey and allow God's Son to be our Head, then He also becomes our new, Eternal Life. And He is free to obey God from within us…in our name. In other words, our Messiah will become our Savior… as soon as He becomes our Lord, Owner and sole Source, in Spirit and in Truth! Then… God Himself can obey His own commands and meet His own perfect standards from within us! God sends His Word to be here with us, and to do everything necessary.
God must do it all…in and through the Authority of His Word and the Power of His Holy Spirit…in our name. And the crucified, totally-dependent-on-God disciples, must be trained and equipped to embody this glorious Reality, sharing in  Yeshua's Resurrection Life and doing everything in their daily lives… in His Name! This is the Heavenly, other-worldly, resting in God's Perfection lifestyle, that Israel was originally commissioned to embrace and demonstrate and teach to the rest of the world. And that is the lifestyle that Israel's Remnant, the  New Covenant disciples, the descendants of the original apostles of our Messiah are intended to fulfill! This is what the Follow Me material will try to explore and unpack and help believers to practice…so that everything can FINALLY be about God's Living Word, abiding and working from within us, to our Heavenly Father's Total Satisfaction and Eternal Glory. Disciples must be trained to get out of God's way and REST and rejoice in the utter perfection of their Master's Perfect abiding Presence, and the endless Abundance that flows to us out of His equally Perfect Eternal Finished Work (See Hebrews 4).
That's why He must increase and everything else must decrease…until He is ALL…in all of us! And when we acknowledge Him and give Him the true place of preeminence that only He deserves to occupy, He becomes our infinite, eternal Life and Blessing, the Blessing that contains our God-given Salvation, Ability, Perfection, Value, Protection, Authority and Triumph!
Let's Follow Him Together!
I warned you that this introduction would be lengthy. Perhaps now, you can better understand why. Disciple life goes into some very deep matters. And if what I've shared with you so far touches your heart in any way, then know that more material will be added to this website, as the Lord imparts it to us, in the days to come. If you visit regularly, you'll find that we are adding more and more things to this website, things for you pray and think over, and discuss with Him, as He abides within you. They will touch on matters that pertain to to the disciple life to which He has summoned you.
Extraordinary times and challenges require extraordinary disciples. And that requires extraordinary, highly-focused specialized training, preparation and equipping… that can only be given to you by Him! If you know, in your heart of hearts, that you've received the Lord's call to be His disciple, then the first ministry I helped to found, the Christ-Life Ministry, and it's introductory The Ultimate Journey Exodus-training material, followed by this new Follow Me Exodus-completing material, will no doubt be a help and a blessing to you. The Follow Me Ministry material is intended to serve as a continuation, further development of material I wrote for the Christ-Life Ultimate Journey support group training process. 
The material for both ministries is modeled after the Exodus that all disciples must make from self-life over to Christ-Life (Messiah-Life). The material I'm developing for this website (as the Lord supplies it) will attempt to help you unpack more of the revelation of God's living Word who was made flesh. He is the one that called us to follow Him as His disciples. God reveals Him from the beginning of Genesis all the way through to the end of  Revelation.
(Note: For more explanation regarding the purpose of the Follow Me Ministry, refer to the 'Articles and Teachings' section on this website and consult the article entitled: 'Follow Me – What It Is and What It is Not'.) In order to follow our Master, in Spirit and in Truth, His disciples must not only know Him with Biblical accuracy, precision and authenticity…they must also begin to apply themselves to OBEY His commands and join Him in ministering to Father's wishes and fulfilling His will in a way that will satisfy Almighty God's Perfect Standards of Righteousness. So our material will strive to make beneficial contributions in this area. If you are not yet familiar with the first ministry I founded, Christ-Life, and the sterling reputation it has been earning since 1991, visit this website: www.ultimatejourney.org. The Christ-Life staff will answer your questions and if you are interested, they will help you get started on your own ultimate Exodus journey.
This new Follow Me ministry is part of a non-profit, tax exempt organization named, The Hope of Zion Congregation (Adat Hatikvah Tzion). 'Adat' is a congregation of Messianic Jews and Gentiles (we affectionately call ourselves, 'Jewtiles') that worship and follow our Lord together, as one New Man in Messiah. This congregation believes in, benefits from and promotes the Christ-Life Ministry and its Ultimate Journey disciple training venue. And it has also embraced this new  Follow Me Ministry and welcomed it into its official corporate congregational matrix.
For your information, this website home page provides a link to Adat's website and also to the Ultimate Journey website. If you think our Follow Me endeavor has merit and would help to enhance the ongoing building of our Lord's Body on Earth, and, perhaps benefit you in your understanding of and relationship with, your risen Lord, then please consider joining our ever-growing Family of disciples-in-training. We would love to hear from you. For that reason, we've provided a means for you to email us in the 'Contact and Support' section of this website.
But please understand that, since the website receives many visits each day from all over the world, it may be a while before we can work our way to your message. But, sooner or later, as our time allows, we will respond to each message personally. Your intercession, and give-and-take input, and financial support will help us to finish the task that has been entrusted to us. You can use the contribution link provided on this website, or mail your tax-deductible gifts (if you live in the USA), and your feedback, input and other correspondence to:
Follow Me Ministries P.O. Box 540826 Omaha, NE 68154-0826
In His service, and yours, John